Raw Oyster Meat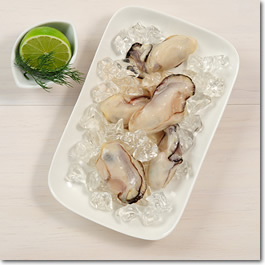 Original flavour and freshness of creamy pacific oyster are kept in the individually quick frozen pieces. Oysters are washed, depurated, shucked, frozen and packed in HACCP/ISO9001 accredited factory. Can be served raw.
PACKING STYLE
(KROY): 50pc / inner
6 x 1kg / MC
COOKING INSTRUCTIONS
Thaw under running water and serve immediately.
The product can be served either in raw or further cooked.