Kara-age Chicken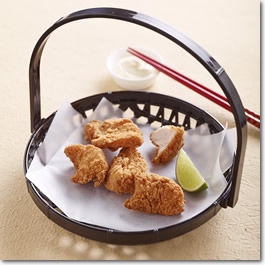 Kara-age is a Japanese cooking technique for frying and is one of the most popular and widely used methods. The Kara-age Chicken, served as a fingerfood, entree, light lunch or on an Asian tasting platter.
Natural Breast Meat. https://singaporemedq.com/cialis-tadalafil/
PACKING STYLE
(RACHK): 28pc / inner
5 x 1kg / MC
Approx 30pcs/kg
5 x 1kg
COOKING INSTRUCTIONS
Oven cook: Cook in 200℃ for 20 minutes.
Deep-fry: Deep-fry in 170℃ for 8 minutes.