Pre-fried Breaded Prawn Cutlets - Eastern Kitchen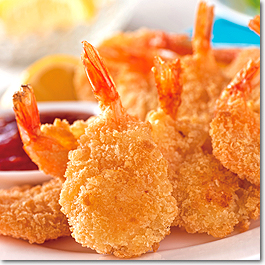 The original, unique handmade butterfly-style breaded prawn cutlet, with soft texture Japanese-style bread crumb, suitable for entree or main course in hotels, clubs, bistros, function caterers and restaurants.
PACKING STYLE
(EKBPC10): 12pc / inner
6 x 1kg / MC
COOKING INSTRUCTIONS
Do not thaw before cooking.
Deep fry in pre-heated oil at 180°C for 3-4 minutes.