Pre-fried Breaded Prawn Straight - Eastern Kitchen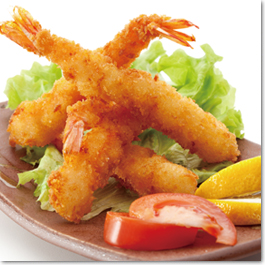 A new product range with higher content of prawn (65%). Ideal for Hotels, Pubs & Clubs, Restaurants and Catering.
PACKING STYLE
(EKBPCST): 40pc / inner
6 x 1kg / MC
COOKING INSTRUCTIONS
Do not thaw before cooking.
Deep fry in pre-heated oil at 180°C for 3-4 minutes.